We run a hair stylist training programme, offering new stylists the opportunity to work towards their NVQ Level 2 and NVQ Level 3 qualifications. It's an excellent opportunity for budding stylists to train at an established salon, under a team of successful hairdressers. The training will usually take around one to two years depending on the qualifications you are working towards, but this will all depend on how much time you put into your studies and whether you have any previous hairdressing experience.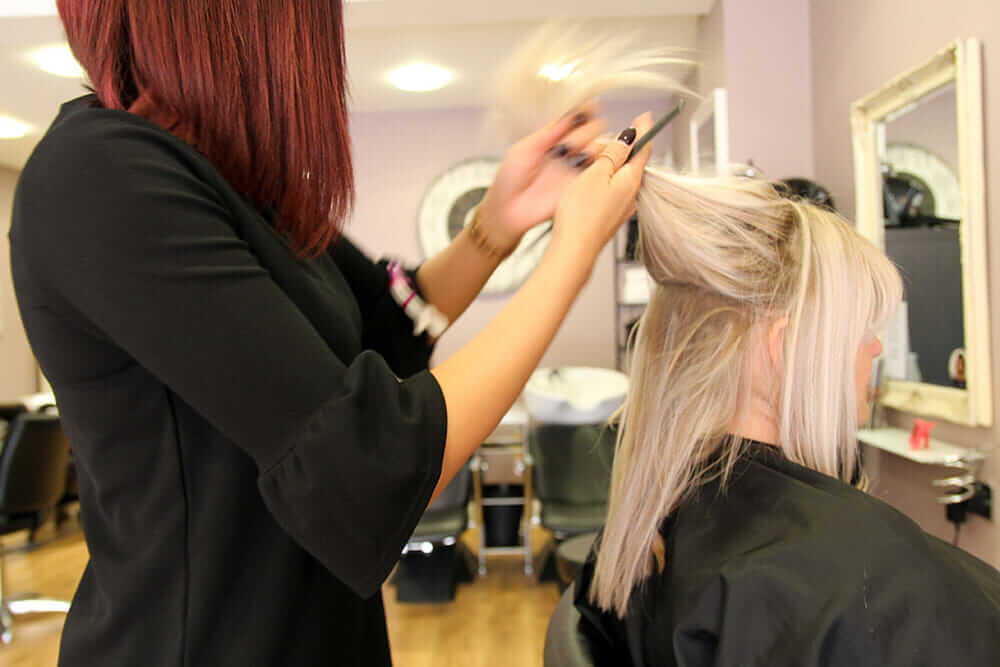 These are some of the benefits of training within a salon environment:

Flexibility
We often find that out students learn in different ways, at different paces, and we can adapt our teaching methods to suit them. When you learn in a college, it can be a very hectic, impersonal environment. Learning with us is the complete opposite.

Support
We find out how best to support your learning, adapt our teaching methods to suit you and take the time to teach you thoroughly. If there are areas where you need more support, we will identify them and make sure you receive the help you need.

A career-focused approach
When you are working as a hair stylist, you need to know that you can adapt to different situations and meet your clients' needs. We train hairdressers who can do just this, and who go on to achieve great things.
HAIR STYLIST WITH US?
There's no better way to find out about our training than to hear from one of our previous students.
Meet Gina:
"I was a student at Serenity Hair and Beauty for a year, and I found the level and quality of teaching very high. Overall, I was very satisfied with my standard of learning.
Jemma and the rest of the team provided an encouraging and welcoming environment and I felt very at ease there. Jemma was in tune with my learning and knew how I learnt best, and pushed me when necessary, filling me with confidence along the way.
I would highly recommend Serenity as a place of learning and I thoroughly enjoyed my time there."
HAIR ACADEMY
Our availability changes regularly, so please get in touch to see whether we currently have any places at our hair academy.
You do not need to have any previous experience and we will consider all potential students individually. If you are interested in training with us, then we would love to hear from you.