Hypnotherapy is a powerful complementary therapy that uses hypnosis, a state of altered consciousness. The aim of hypnotherapy is to address specific issues and promote wellbeing, using a range of techniques to help bring about change on a subconscious level. Positive suggestions and new ideas will be offered to you whilst in a deeply relaxed state, helping you to absorb them fully and come out of your treatment feeling relaxed, refreshed and generally more upbeat.
Hypnotherapy can be used to help in the following situations and circumstances:

Treatment of a phobia
Hypnotherapy is perfect for addressing your fear and taking away your knee-jerk reaction to it, helping you deal with debilitating and irrational phobias.

Promote general wellbeing
People feel emotional, and sometimes physical, benefits from their treatment that carries over into their daily lives.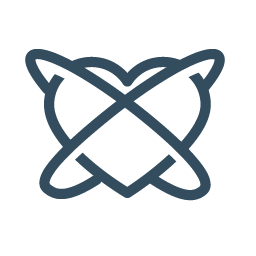 Relief of stress and anxiety
Hypnotism allows you to enter a deeply relaxed state, and you can learn to bring about this state on your own with practice and concentration.

Treatment of long-term conditions
Hypnotherapy can help relieve panic attacks and anxiety. Research suggests it can even help with physical illnesses like irritable bowel syndrome.
Hypnosis has a long and varied history. It dates back to ancient times, though people didn't understand the science behind it and thought it must be a form of magic. As researchers and doctors became more interested in hypnotherapy, they began to think of it as a sleep-like state with great therapeutic potential. The practice has received lots of attention and research over the years, as people have come to understand it as a powerful cognitive state.
HYPNOTHERAPY APPOINTMENT?
This is what you can expect from a hypnotherapy appointment with us:
You will have a full consultation with our registered hypnotherapist. This helps you decide on the areas you want to address and plan your therapy sessions together.
Your hypnotherapist will help ease you into a deeply relaxed state. They will use various techniques to make you deeply relaxed – physically and mentally.
They will make positive suggestions to appeal to your subconscious. You will work with your hypnotherapist on the issues you want to address. You are fully aware and responsive whilst hypnotised.
You will be brought out of your hypnotic state gently. You will go through a range of steps to bring you back out of your relaxation, though many people report an ongoing sense of peace and calm.
You can bring yourself out of hypnosis any time you want to. It is a natural state and you cannot be hypnotised if you don't want to be, making it a perfectly safe treatment.
Our fully trained hypnotherapist will be delighted to meet you and help you on your journey towards a more positive outlook, better mental or physical health, and general wellbeing. You will receive a full and thorough consultation before any therapy takes place. If you would like to ask us any questions beforehand, please do not hesitate to get in touch or pop into our salon.
Please note that your hypnotherapist will not be able to provide diagnosis or treatment for specific medical conditions. If you have any health concerns, you should always visit a doctor.
Please get in touch to book your hypnotherapy appointment with Serenity. It's easy to find us – we're based at 25 High Street, Green Street Green, Orpington, Kent BR6 6BG.