Reflexology works on the principle that the reflexes in the hands and feet correspond to the organs, systems and structures within the body. Your treatment helps to boost the immune system and relaxes your entire body, creating the right conditions to promote balance and healing.
During your reflexology treatment, your therapist will work holistically to identify blockages and encourage healing. It is a highly individual treatment that will depend on your own overall health, wellbeing and emotions.
These are some of the ways in which reflexology can help you: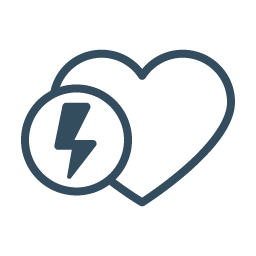 Pain relief
Reflexology can help ease pain, promoting self-healing and helping your body to recover from injury or trauma.

Reduced anxiety
This is an incredibly relaxing treatment and clients report feeling the benefits long after their session.

A more balanced body
Your therapist will find blockages and work to re-balance the body, ensuring all areas are working in harmony.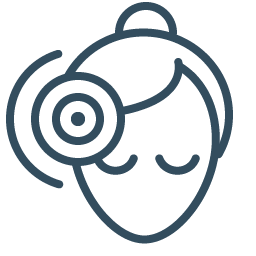 Relief for chronic conditions
If you suffer pain from an ongoing condition, such as migraines or arthritis, reflexology can help you manage the pain.

Improved circulation
Your massage will help boost your blood circulation, making sure your body receives enough oxygen and promoting general health.
The history of reflexology dates back to ancient times when it was used in China and Egypt as early as 4,000 B.C. Native Americans have also practised foot therapy, a close relative of reflexology, throughout their history. In the western world this developed into zone therapy, which grew into the popular practice of reflexology as more doctors and scientists began to take an interest in its benefits.
YOUR REFLEXOLOGY APPOINTMENT?
This is what you can expect when you book a reflexology appointment with Serenity:
Your therapist will carry out a full, detailed consultation. They will discuss your medical history and make sure reflexology is going to be right for you.
They will assess your feet to look for any physical issues. These could be indications of blockages or issues within other parts of the body.
Your therapist will work over your feet methodically. They will look for blockages and areas of congestion, stimulating the nervous system to balance the body and promote healing.
You receive a relaxing massage. Whilst working on your feet, reflexologists also provide a deep, relaxing massage that helps to release tension.
Our in-house reflexologist has the skills and experience to balance your body and help with self-healing. You will benefit from her anatomical knowledge as she maps the reflexes of the foot to other areas of the body, working on organs, muscle groups, glands, bones and any other relevant parts of the body. We would love to hear from you if you would be interested in a reflexology appointment – simply talk to the team or pop into the salon.
Please note that your reflexologist is a holistic therapist and will not be able to provide diagnosis or treatment for specific medical conditions. If you have any health concerns, you should always visit a doctor.
Reflexology
Reflexology (60 min)
£50
A natural holistic therapy based on the idea their are reflexes on the feet that correspond to organs, systems and structures within the body. It helps to alleviate tension, anxiety and stress.
Please get in touch to book your reflexology appointment with Serenity. It's easy to find us – we're based at 25 High Street, Green Street Green, Orpington, Kent BR6 6BG.